Developer | Staff Manager
Staff member
Owner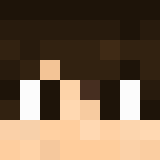 Hello!
With the addition of v2.0, we want to hear YOUR ideas!
How to make Suggestions/Ideas:
Stage 1:

Step 1: Create a thread with Basic Information about Your Idea and a Poll
Step 2: Wait. If your thread reaches 20 Participants with a 70%/30% Minimum like ratio, Then it will be added to Stage 2

Stage 2:
Stage 2 is when your Idea moves on to "Offical" Judgement. A Staff member will put your idea Into a Forum where Players may vote to have that idea added into the next Update!