Developer | Staff Manager
Staff member
Owner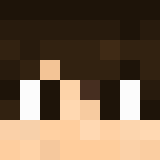 Hello Everyone!
There are some MAJOR changes coming to the Creeplands Network and Website and soon to be Discord!
Starting on the 30th of September, The Rules tab will be replaced with a new tab called "Stats".
Clicking this tab will take you to an "In Progress" Webpage. Since this project is still being constructed in "ALPHA" Stages, We will not be relicensing the Webpage until the Creeplands Network is opened! This is to calibrate our Internal Engine and to ensure that ALL Statistics are accurate!
If you have any questions about the process of this project, contact us at Support.creeplands.com.
Thanks!
Last edited: